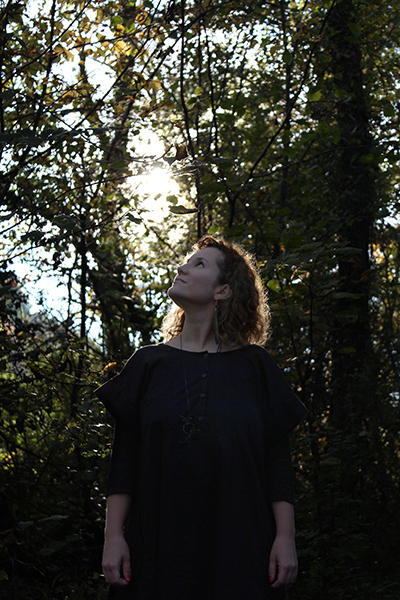 English below
Mon langage graphique, au pointillisme nerveux et aux lignes sinueuses, trouve un terrain d'exploration au travers de techniques analogues tel que le dessin et la pointe sèche, procédés aux possibilités infinies.
J'ai également de l'intérêt envers l'impression typographique et la risographie et je développe une réflexion autour de la rencontre de techniques d'impressions actuelles et anciennes.
Je recherche le beau, le fugace, la perfection de la perte, le voyage hors des temps, là où se rejoignent le premier et le dernier souffles. Chaque marque, chaque trait, chaque point est une capture d'un espace temps dans la matière. Au final, il se trouve tant de textures que tout s'annule. Ou peut-être que tout commence. 
En plus de cela, je suis la moitié du duo constituant l'atelier de graphisme monokini – graphistes libres, à Bienne et à Lausanne, membre du collectif d'artistes Marcelle à Lausanne et je vis à Genève.
Bienvenue !
——————
My graphic language, composed by nervous pointillism and sinuous lines, finds a field of exploration through analogous techniques such as drawing and drypoint engraving, two processes with infinite possibilities. I am also interested in letterpress and risography and develop a reflection around the meeting of current and old printing techniques.
I'm looking for the beautiful, the fleeting, the perfection of the loss, the timeless journeys where the first and the last breaths meet. Each mark, each line, each dot is a capture of a space time in the matter. In the end, there are so many textures that everything vanishes. Or maybe everything starts.
Beside, I am the other half of the graphic design studio monokini – graphistes libres in Bienne and Lausanne and a member of the artists group Marcelle based in Lausanne. I also live in Geneva.
Welcome!